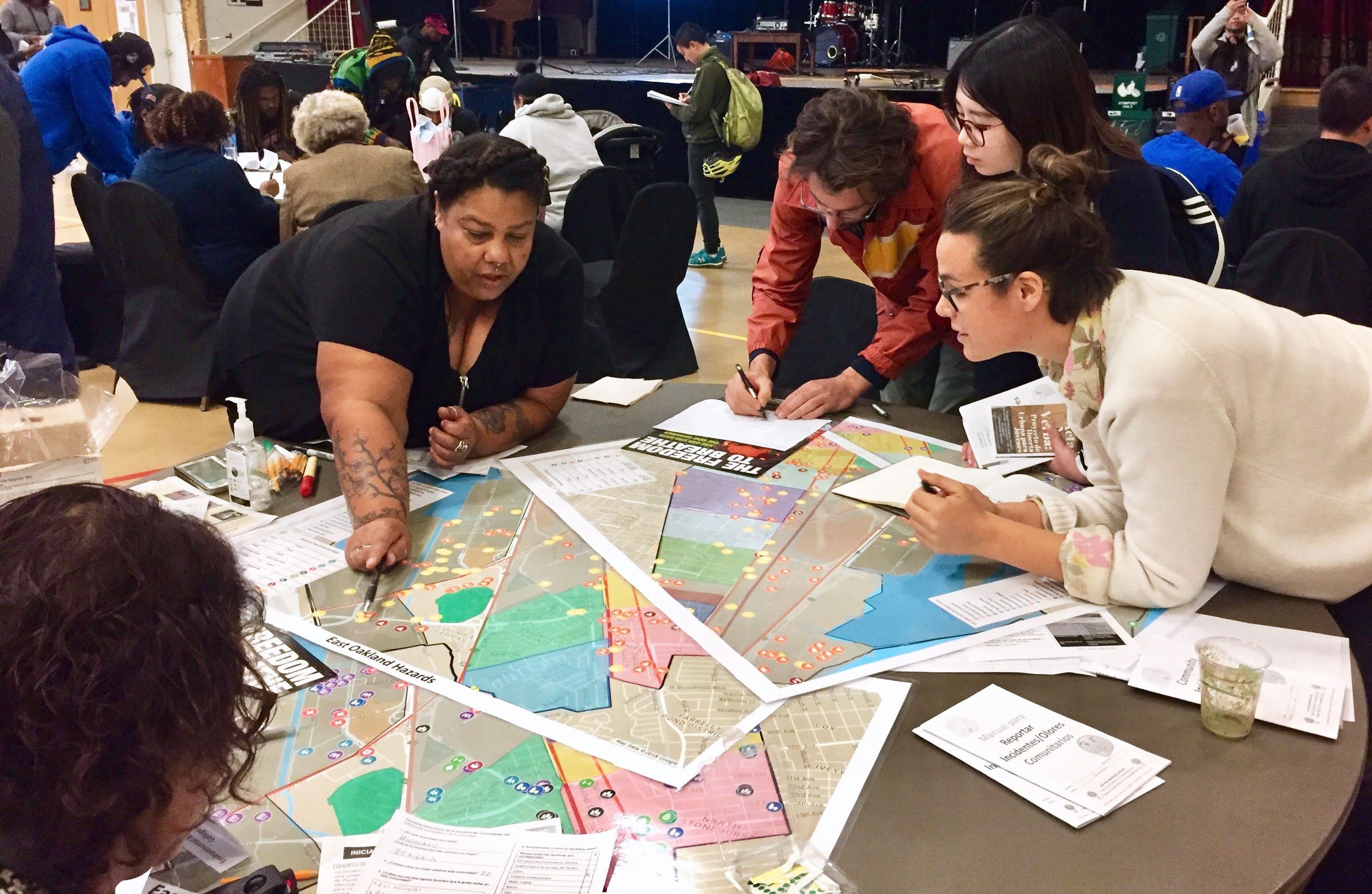 About the Climate Equity and Environmental Justice Roundtable
The Climate Equity and Environmental Justice (CEEJ) Roundtable at UC Berkeley is a multidisciplinary group of scholars dedicated to advancing research on human-induced climate change and the disparate impact it has on marginalized, racialized, and underrepresented groups. The group is comprised of faculty in the social and environmental sciences, public health, engineering, city and regional planning, and landscape architecture. 
Climate change is currently transforming our natural world and our society through rising sea levels, drought, heatwaves, ever-more-severe storms, and disruptions to energy and food production. This burden is not equally shared: shifts in the global economy have created numerous "climate gaps" that disproportionately affect vulnerable and marginalized groups. The increasing intensity of "natural" disasters especially illustrates the extent to which it is the poor and people of color who are most negatively impacted by these phenomena.
Roundtable faculty focus on these theme areas: social equity and environmental sustainability; adaptation planning and design for climate justice; displacement and forced migration; and policy and governance. Each of these focus areas represents a unique opportunity to generate pioneering and solutions-oriented research and analysis that will help policymakers, communities, and academics better understand the regional, national, and global implications of the widening climate gap. 
Researchers are studying the social and economic effects of climate change in rural, urban, and refugee communities, and their impacts on democracy, inclusion, and inequality around the world. They are engaging decision-makers, local stakeholders and communities as they develop new climate-centered design, planning, policy, and infrastructure that effectively protects diverse populations—especially the most vulnerable. Their work will advance environmental justice by spotlighting how social equity and sustainability goals can be integrated to address environmental problems at both national and international levels.
The Katherine S. and James K. Lau Graduate Fellowship in Climate Equity was established in 2021 to support doctoral students pursuing climate equity and/or environmental justice research with an emphasis on ameliorating the impacts of climate change on vulnerable populations and addressing root causes of inequality. Receipients of this fellowship, as well as others in the research groups of Roundtable faculty, also participate in Roundtable activities. 
Read a full description of our core and affiliated faculty, and their focus areas, on our People page.